Inge Lennart
Ivarsson
(* 1940-12-09)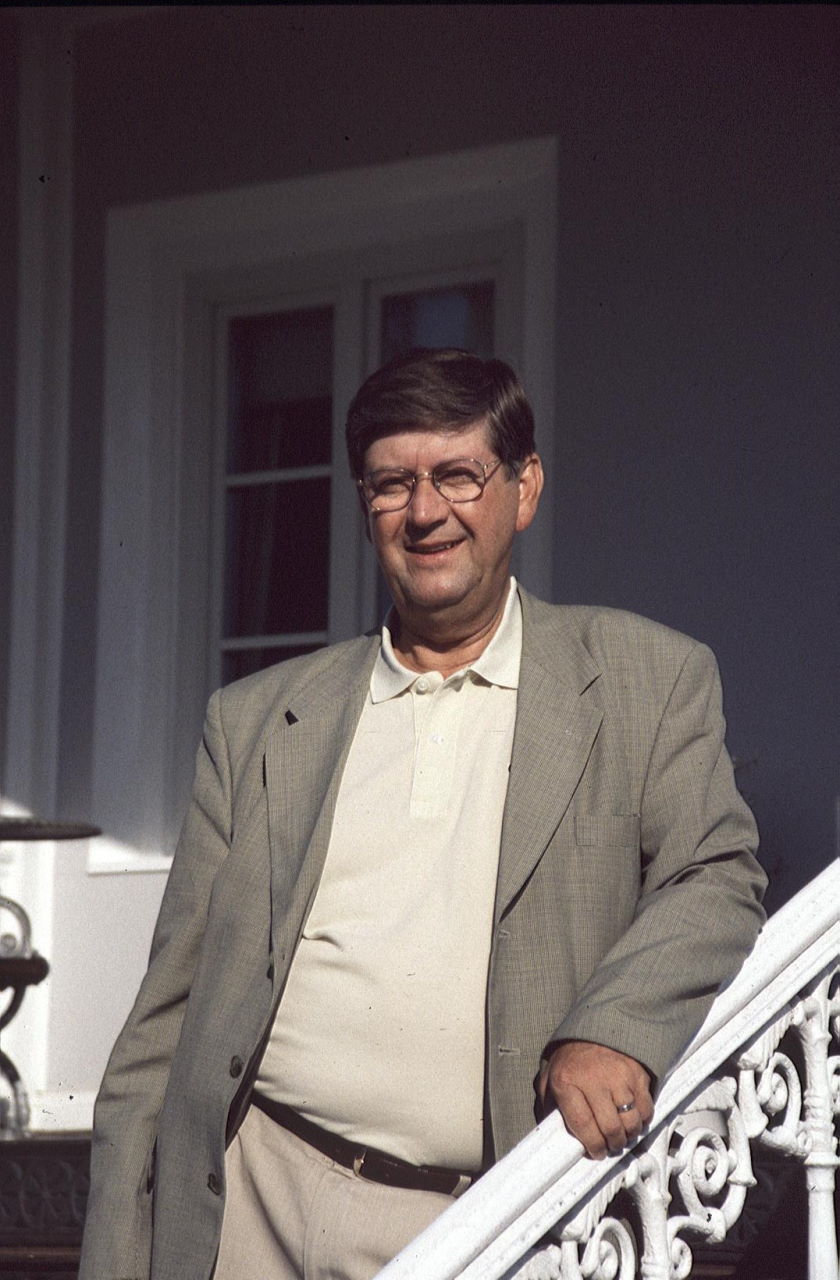 Lennart

Ivarsson


(1991/1992)
Lennart
Ivarsson
is the younger of the two sons of
Ivar Gustafsson
and his wife Ebba (*06.03.1909 †09.11.2000).
Lennart
Ivarsson
grew up with the family-owned company Örnmaskiner AB. Both he and his brother spent a lot of time especially in the summer in the workshops of the company and helped early as 7-years-old boys as a handyman for the manufacture of machinery and boats. Lennart
Ivarsson
early noticed that the boats fascinated him more than the machinery. As a 10-year-old he drove alone the campingboat of his father on nearby lake. Early on, he also came in touch with the production of boats where he already helped as a 12-year-old to rivet the wooden hulls. So it was only logical that Lennart opted for boat building, while his brother and cousin dedicated themselves to mechanical engineering.
1958 Lennart
Ivarsson
spent a year in London to learn the English language. 1959 followed a year at the TU Darmstadt in Germany before he moved to the University of Gothenburg in 1960. After finishing his studies of naval architecture, serving the military service and working abroad at Chris Craft and Donzi in Florida as well as in the sale of a boat company in San Jose, California, he came back to the family business in 1965.
He was responsible for the sales of the boats, which was previously done by his father Ivar, his brother
Roy
and his cousin
Dick
. As support, he hired
Lars Bjureus
in 1970.
After Ivar Gustafsson had handed the business to his two sons, Lennart
Ivarsson
worked as Managing Director of AB Storebro Royal Cruiser. During his work for Storebro he also founded the
Storebro Royal Cruiser Club (SRCC)
.
After the sale of the company (see "
Yard
"), he finally left the company 2000-02-29 and worked with the Storebro Trading AB, which acted as a broker for used Storebro boats. In 2021, Lennart
Ivarsson
ceased to be a broker. Nevertheless, he is still an inexhaustible source of information about Storebro Royal Cruisers and products from the Storebro/Örnmaskiner shipyard.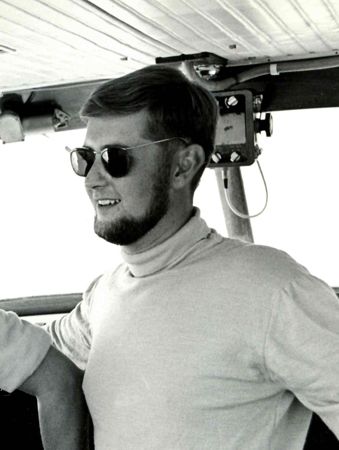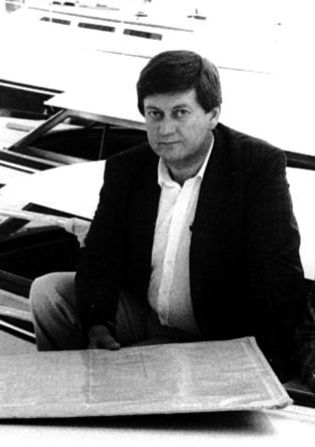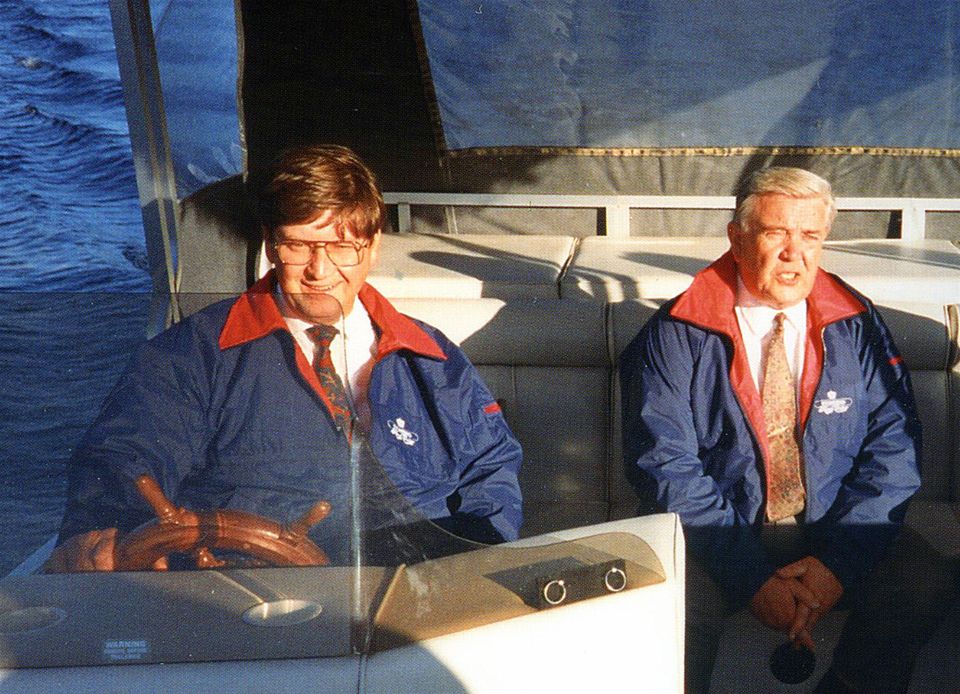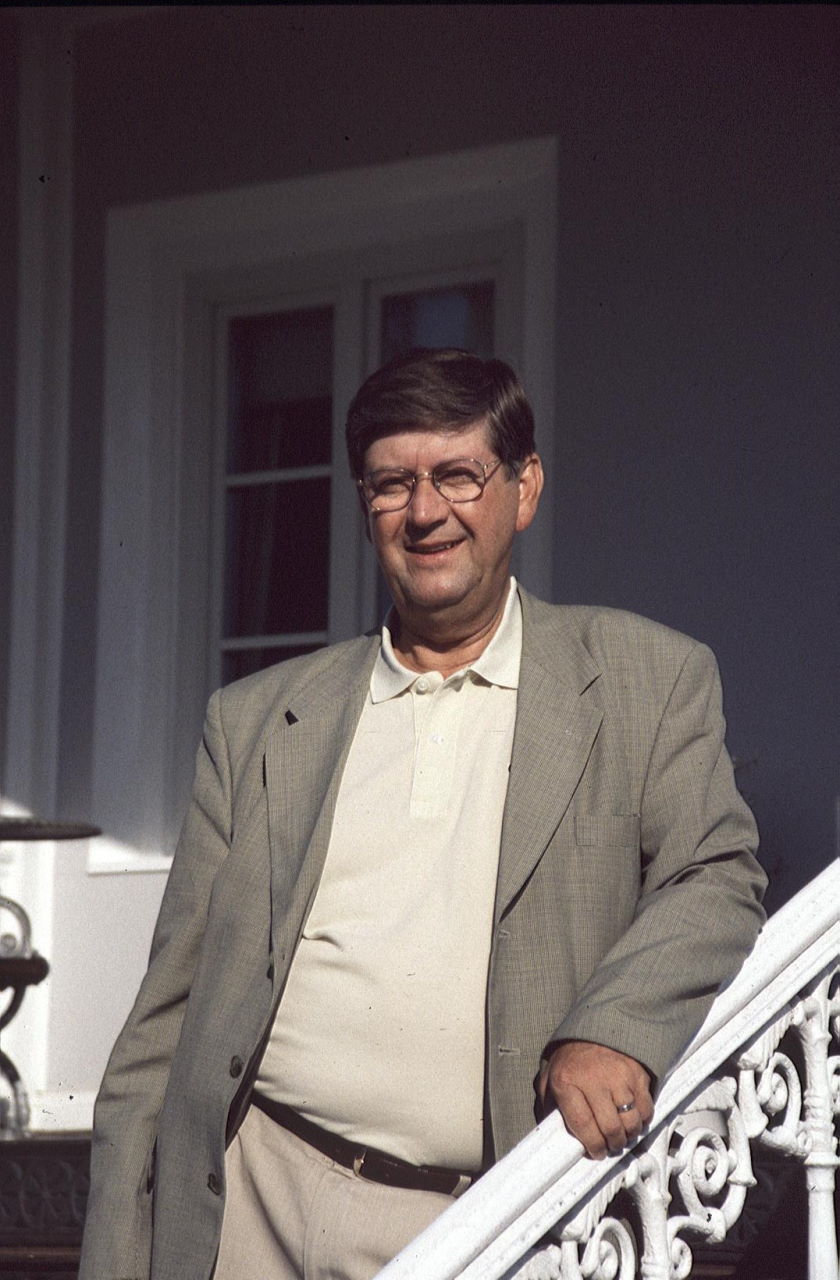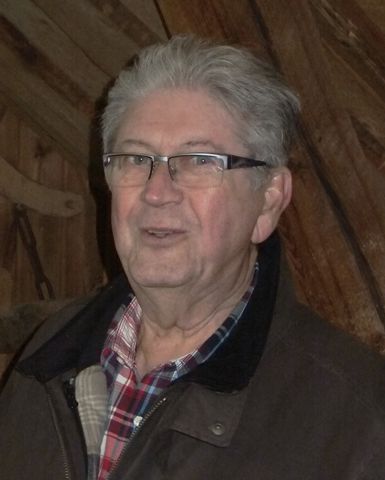 Klicka på bilden för att se större bilder.