Remarks
The Solö 25 was the last model variant of the popular Solö series. However, the shipyard used an inboard motor with shaft instead of the Aquamatic.
The hull was adopted unchanged. The outer appearance remained unchanged. Both the layout of the cabin and the arrangement of the seats in the cockpit correspond to the predecessor model
Solö Lyx III
.
Miscellaneous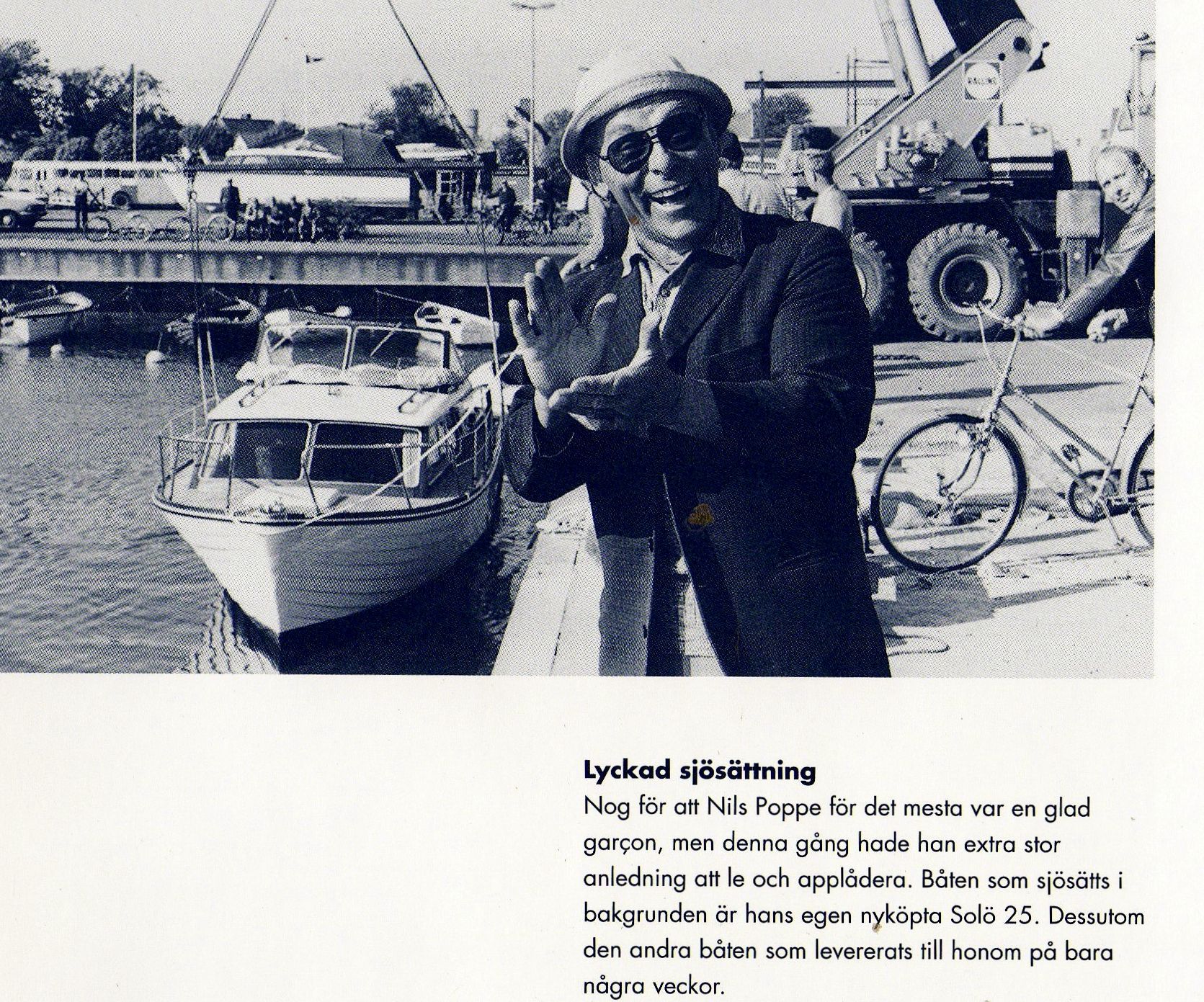 Nils Poppe with his new Solö 25
A prominent buyer of the Royal Cruiser I (25) was the popular Swedish actor Nils Poppe (
Wikipedia
). However, his boat (S/N 2410) has been badly damaged by the overturning crane at delivery. The crane operator had simply forgotten to extend the seaward supports. It was then up to Lars Bjureus to inform shipyard boss Lennart Ivarsson about the incident. Ivarsson greeted him warmly on the phone with the words "... and did the ship fall off the hook?" Bjureus confirmed with a quiet "Yes". After this message, Ivarsson was also left speechless.
A new ship was immediately built for Nils Poppe. The insurance company nevertheless had the severely damaged ship repaired. It now belongs to a Danish owner.
2020-04-17